Lebanon: People's War, Just War
The military struggle centered in Lebanon is a national struggle and in the final analysis a manifestation of class struggle. It must be understood that the Lebanese masses are waging a just war, a people's war against Zionist aggression. The Israeli regime, like all reactionaries, underestimates its enemies.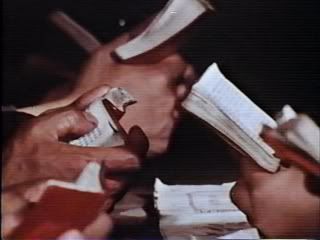 Mao Zedong said:

History shows that wars are divided into two kinds, just and unjust. All wars that are progressive are just, and all wars that impede progress are unjust.

"On Protracted War" (May 1938), Selected Works, Vol. II, pp. 150

All reactionaries are paper tigers. In appearance, the reactionaries are terrifying, but in reality, they are not so powerful. From a long-term point of view, it is not the reactionaries but the people who are powerful.
"Talk with the American Correspondent Anna Louise Strong" (August 1946), Selected Works, Vol. IV, p. 100.